"Brown's Ranch" Developing into Beef Cattle Operation
 GETTYSBURG, PA (August 16, 2017) – A low-interest loan facilitated through Adams County Economic Development Corporation (ACEDC) and Pennsylvania Industrial Development Authority (PIDA) helped secure the purchase of a historical 232-acre farm in Adams County that's being developed into a cow calf operation.
"I've been searching for a property in Pennsylvania, looking for a way to get back into agriculture, for three years. There aren't many cattle farms in PA, but this property has the most character out of any that I saw… it was a natural fit," says John Boyer, 38, of Elizabethtown, Lancaster County.  Currently a defense contractor, Boyer grew up in the agricultural industry and studied animal science at Texas Tech.
A $400,000, 15-year low-interest (two percent) loan processed through ACEDC and PIDA assisted Boyer in the purchase of "Brown's Ranch," Gettysburg. The farm has the distinction of bordering the Gettysburg National Military Park along Confederate Avenue; the property's home was used during the Battle of Gettysburg as the headquarters for Confederate General A.P. Hill.
Financing was organized by ACEDC Vice President Kaycee Kemper through PIDA, and local banker Wayne Steinour, Adams County National Bank.
Boyer's plans for the property include hay production, and a cow/calf operation. He says financially, Steinour's recommendation to apply for a PIDA loan to cover part of the financing, was "beneficial," since that portion of the loan will remain fixed at two percent for 15 years.
"Agriculture remains one of Adams County's top three industries, thanks to innovative growers and producers such as John Boyer," says Robin Fitzpatrick, ACEDC President.
"Additionally, we are grateful for community partnerships with local lenders such as Wayne Steinour at ACNB Bank who realize the value of enhancing financing by leveraging ACEDC's relationships and contacts at the state level," Fitzpatrick says.
ACEDC is certified annually by the state's Department of Community and Economic Development (DCED) in order to process and administer loan and grant programs for Adams County's businesses.
This project marks the 143rd low-interest business loan facilitated by ACEDC—and the 46th within Adams County's agricultural community—since 1996. Previous agricultural loan projects, located throughout the entire county, supported projects that included cattle, orchards, chickens, crop production, eggs, turkeys, and wineries.  Agriculture is considered one of Adams County's three main pillars of industry, sharing that distinction with tourism and manufacturing/industrial.
Overall, since 1996, ACEDC has secured $29.7 million+ in total public investment via low-interest loans and grants from DCED and $80 million+ in total private investment via local commercial financing.
Adams County Economic Development Corporation (ACEDC), Gettysburg, PA, is a private, 501 (c)(6) not-for-profit organization incorporated in 1989 as a result of a task force initiated by Adams County business leaders. The corporation is governed by a board of director comprised of many local and regional community leaders from all sectors of industry. ACEDC's mission is to improve the economy of Adams County while preserving and enhancing the quality of life by formulating, implementing, and promoting economic development strategies for sustained investment and employment opportunities in Adams County. For more information, see acedc.org, follow us on Twitter (@AdamsCoEDC), Facebook (Facebook.com/acedc.org), and LinkedIn.
###
MEDIA CONTACT:  KAREN HENDRICKS, HENDRICKS COMMUNICATIONS, 717-253-3553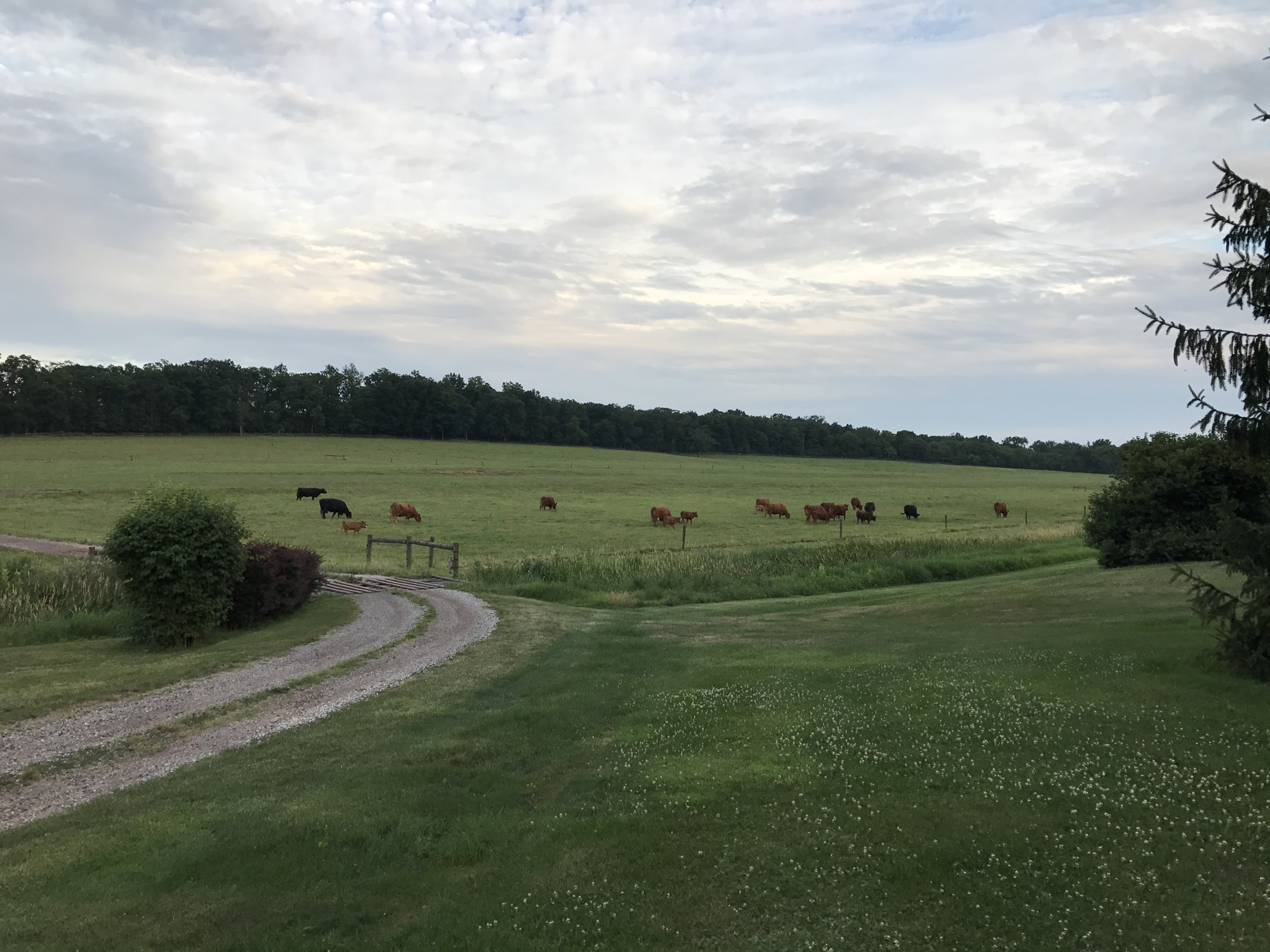 The 232-acre Gettysburg cattle farm known as "Brown's Ranch" has been purchased by John Boyer via financing arranged by Adams County Economic Development Corporation (ACEDC) in partnership with Adams County National Bank and Pennsylvania Industrial Development Authority (PIDA).