GETTYSBURG, PA (October 11, 2023) – Two low-interest loans facilitated by Adams Economic Alliance will allow local farmers to expand their agricultural operations, as we recognize the contributions of the ag industry via National Farmer's Day on October 12. Additionally, the Alliance concluded and released its "Adams County Agribusiness Workforce Needs Assessment," based upon a summer-long study focused on the future of the county's ag workforce. That study is available online, here.
"Agriculture has long been a pillar industry in Adams County," said Robin Fitzpatrick, Alliance President. "We recognize and thank all farmers—past and present. But today, we are also concerned about the future of Adams County's agriculture sector, as evidenced by the findings in our recent study."
Industry-wide, Adams County's workforce is considered at higher-than-average risk due to the number of workers (38,435) approaching retirement age.
"The numbers are even more troubling when we examine the county's agricultural workforce, particularly the valuable fruit belt industry. Many workers are in their 70s and 80s, with a low percentage of the younger generation waiting in the wings to enter the agricultural workforce," Fitzpatrick said.
An in-depth 2016 study by the county determined that Adams County's unique fruit belt region contributes $580 million to the county's economy, annually. The fruit belt accounts for 70% of the state's apple crop, the state's fourth-largest agricultural commodity. Agriculture, as a whole, is the state's largest industry.
The Alliance's agribusiness report calls for an expansion of the Adams County Technical Institute (ACTI), which currently does not offer ag-related programs due to space constraints. ACTI Director Shawn Eckenrode, quoted in the report, has long been aware of agricultural workforce shortfalls.
"Adams County students and Adams County businesses are operating at a disadvantage with our limited Technical Education programs," the report states. "Shawn is proud of the growth ACTI has seen since he has come to Adams County, but the potential for growth is exponential if the community and agribusinesses support development of a larger technical school with agriculture-focused programs."
There are also bright spots on the county's agricultural horizon.
"After a hiatus of at least 10 years, the Alliance is proud to relaunch the Next Generation Farmer Loan Program," said Kaycee Kemper, Alliance Vice President. "We invite all interested young farmers to contact us, as this program not only has the potential to transform career opportunities but to also transform the landscape of Adams County's ag industry."
Adams County's first Next Generation Farmer Loan recipient in more than a decade is John F. and Barbara S. Zook of Gettysburg. The Zooks received a low-interest loan of $560,000 in order to purchase a 48-acre farm along Seven Stars Road, Franklin Township. The farm will include dairy operations, as well as hay and row crop production. The loan's financing partner was Bank of Bird-in-Hand.
The Next Generation Farmer Loan Program uses federal tax-exempt financing to reduce a farmer's interest rate for capital purchases such as the purchase of farmland, or agricultural machinery or equipment. Funding is available up to a maximum loan of $560,000 with no more than $62,500 being used toward the purchase of used equipment. To be eligible for the program, prospective farmers must be a permanent Pennsylvania resident, at least 18 years old, and may not have owned 10 or more acres of land previously.
Additionally, the Alliance also recently facilitated a $287,500 low-interest (3.5%), 15-year loan that accounted for about 40% of the purchase price of an area farm. In a unique partnership, the loan was processed through the Alliance's Adams County Economic Development Corporation (ACEDC) and Pennsylvania Industrial Development Authority (PIDA).
That's because farmers Kyle and Kaitlyn Grim, owners of Beaver Creek Angus, already own a 125-acre East Berlin farm, but the loan allowed them to purchase an additional 80-acre farm and residence in Thomasville, Paradise Township, York County which they have rented since 2011. Beaver Creek Angus is regionally and nationally-known—not for market beef sales—but for bull and heifer sales for genetic breeding purposes.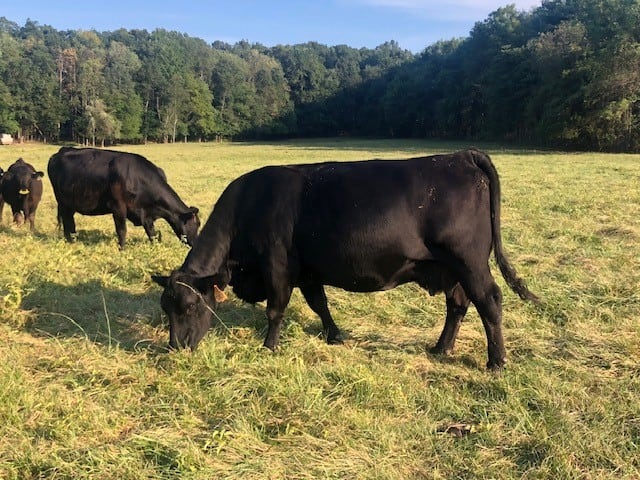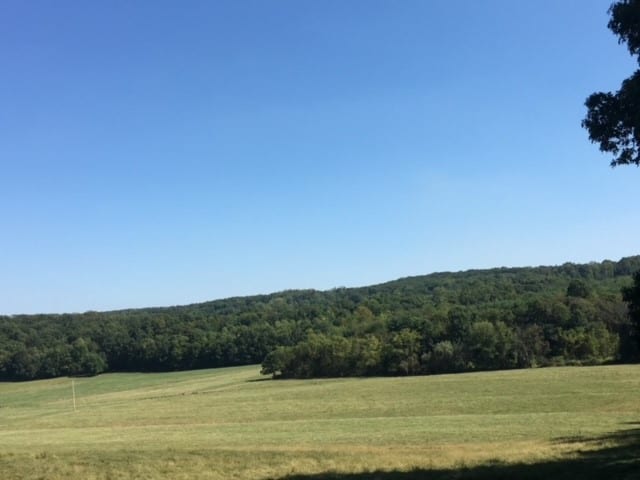 "From the farm ownership standpoint, the Alliance is a huge asset in making it more feasible for farmers to be able to own and operate land, in our part of the world where we're pressured by higher land values not totally driven off agriculture," said Kyle Grim. "Being able to access the Alliance's tools, especially the low interest rate, was the biggest advantage."
The loan marks the 152nd low-interest PIDA loan facilitated by the Alliance's Adams County Economic Development Corporation (ACEDC). In total, the Alliance has assisted more than 200 Adams County businesses throughout its history, generating a grand total of about $430 million in financing.
The Grims' loan partner was Wayne Steinour, Senior Vice President and Agribusiness Lending Manager at ACNB Bank.
"Working with the Alliance and PIDA helps the client tremendously, because they're able to get a lower interest rate that helps them not only with cash flow, but provides them with a farm they might not be able to attain otherwise," said Steinour. "I've been doing this for 25 years, and it's been rewarding to help families acquire farms—and in a way—help agriculture continue as the number one money-making industry for Adams County."
ACEDC is certified annually by the Pennsylvania Department of Community and Economic Development in order to process and administer loan and grant programs for Adams County's businesses including those in the agricultural sector. Kemper encourages Adams County's farmers, agribusinesses, manufacturers, aspiring entrepreneurs as well as established businesses to contact her regarding potential loan and grant opportunities. Kemper can be reached at the Alliance at 717-334-0042, ext. 2 or by email at [email protected].
It is the mission of the Adams Economic Alliance to develop and implement creative community-based strategies to enhance economic opportunity and foster a dynamic framework for balanced growth and development through the Adams County Economic Development Corporation, Adams County Industrial Development Authority and Adams County General Authority. For more information, see adamsalliance.org, or follow the Alliance on Twitter, Facebook and LinkedIn.
MEDIA CONTACT: KAREN HENDRICKS / HENDRICKS COMMUNICATIONS / 717-253-3553