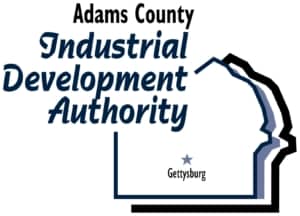 Adams County Industrial Development Authority
The Adams County Industrial Development Authority was created in 1998 by act of the Adams County Commissioners, and capitalized by the Adams County Economic Development Corporation. The Authority is the leading agency authorized under Pennsylvania law to submit financing applications on behalf of business entities. Manufacturing firms, 501(c)(3) organizations and Federally defined exempt facilities qualify for the tax-exempt financing program. All projects must qualify under federal tax laws and pass bond counsel approval.
The intent of the organization is the creation of employment opportunities and expansion of the Adams County tax base, through tax-exempt and taxable bond financing tools, as well as, spurring redevelopment opportunities.
Mr. James Williams – Chairman
CE Williams Sons, Inc.
Mr. Ronald Hankey – Vice Chair
Mr. Max Felty – Treasurer
Gettysburg Tours, Inc.
Mr. Justin Hockley – Secretary
Hockley & O'Donnell Insurance Agency
Mr. Kenneth Farabaugh
Mr. Michael Showers
Keystone Fur Dressing
Mr. Michael Hanson
World War II American Experience