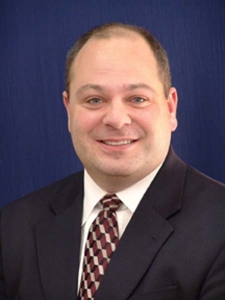 This article is published in the November 14, 2019 Gettysburg Times.
The word "alliance" truly means union, relationship or partnership. Much of our work focuses on connections and relationships! In that spirit, today we hear from guest columnist and vital partner Steve Rasmussen of Adams Electric, who offers a unique opportunity to Adams County businesses. -Robin Fitzpatrick
By Steve Rasmussen, CEO/General Manager, Adams Electric
In 2020, Adams Electric will have spent 80 years working with and growing relationships in the community. Honoring one of our cooperative principles, Concern for Community, part of that relationship building is being involved in local community groups and organizations, like the Adams Economic Alliance.
The Alliance focuses on job retention, expansion, and business attraction and workforce development in Adams County. We too want to see businesses survive and thrive in this community.
As a Cooperative our business model is different from others in that we are not for profit and we return our margins to those who receive power from our cooperative. One new venture of the co-op is looking to better support the business community with the recent formation of Adams Energy Resources, LLC, by our Board of Directors.The electric vehicle (EV) market is taking off around us, but many businesses don't have the resources to get in the game. Hopefully we can help. Adams Energy Resources will be looking for and reaching out to local businesses interested in installing Level II EV charging stations at their retail establishments.
EV owners want to be able to recharge their vehicle batteries while they're patronizing local businesses. We can partner with those businesses to install ChargePoint chargers in and around our service territory.
A business owner may be hesitant to invest in installing EV charging stations because of the upfront cost and the extra expense placed on the demand portion of their electric bill. A single car connected to a Level II charger adds approximately 7 kw of load to the system. If that car is charging during peak hours, an additional $117.25 in costs will be incurred. That's where Adams Energy Resources steps up.
Adams Energy Resources would install the station on business property, with no upfront costs or an effect on the businesses monthly electric bill. Additionally, the charging stations have a live link advertised on Adams Electric's My EV website, adamsec.co-op/content/my-EV using the charger finder, among others like Google Maps.
Let's keep businesses thriving in Adams County. If you're interested in the possibility of installing an EV charging station at your county location, contact the co-op at 1-800-726-2324.